Latest News: La Trémoille Hotel
What's New in Paris and at the Hotel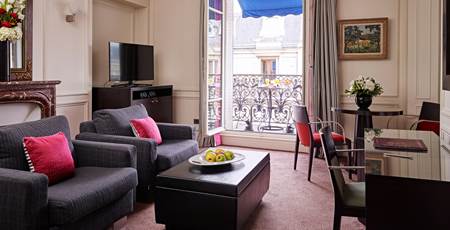 Five-Star Family Breaks in Paris
Join us for a five-star family break at La Trémoille, and relish our convenient location near leading Paris attractions, coupled with luxury family accommodation and exceptional evenings of fine-dining at our Le Louis² restaurant. Book your holiday today and see what all the fuss is about.
Click here for more
Musée Yves Saint Laurent Paris
Visit the recently opened Yves Saint Laurent museum - situated a mere 500m from Hotel de La Trémoille - and featuring over 5000 of the designer's iconic creations. Located in the historic couture house of 5 Avenue Marceau – where Yves Saint Laurent worked for the best part of 40 ...
Click here for more