La Trémoille Hotel
Luxury 5-Star Boutique Hotel in Paris
Located in the 8th arrondissement, in the heart of Paris' golden triangle, Hotel de La Trémoille is one of the leading five-star boutique hotels the city has to offer. Boasting an extensive range of luxury rooms and suites, the hotel offers everything you could possibly desire for you perfect Paris stay... along with a state-of-the-art spa and gourmet restaurant, offering some of the best food in the capital. Whilst for business travelers, La Trémoille Hotel offers a range of immaculate meeting and event facilities.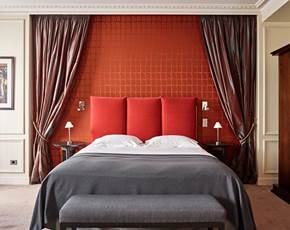 Early Bird Advance Booking Offer
Plan ahead and take advantage of this exceptional advance booking offer with La Tremoille Hotel.
More information...
Book Now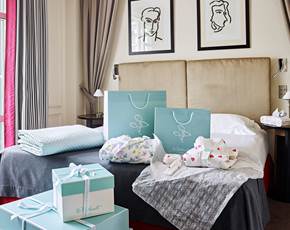 Parisian Experience
Get the best possible rate for an extended stay at La Tremoille Hotel in Paris.
More information...
Book Now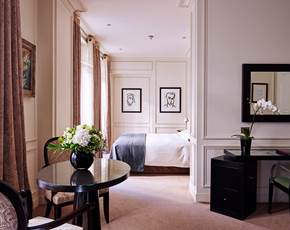 Champagne & Chocolate Offer
Our romantic Champagne & Chocolate Offer guarantees the perfect start to a sensational stay.
More information...
Book Now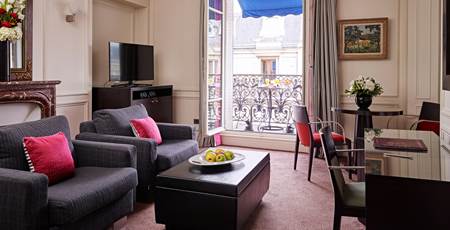 Five-Star Family Breaks in Paris
Join us for a five-star family break at La Trémoille, and relish our convenient location near leading Paris attractions, coupled with luxury family accommodation and exceptional evenings of fine-dining at our Le Louis² restaurant. Book your holiday today and see what all the fuss is about.
Click here for more
Musée Yves Saint Laurent Paris
Visit the recently opened Yves Saint Laurent museum - situated a mere 500m from Hotel de La Trémoille - and featuring over 5000 of the designer's iconic creations. Located in the historic couture house of 5 Avenue Marceau – where Yves Saint Laurent worked for the best part of 40 ...
Click here for more