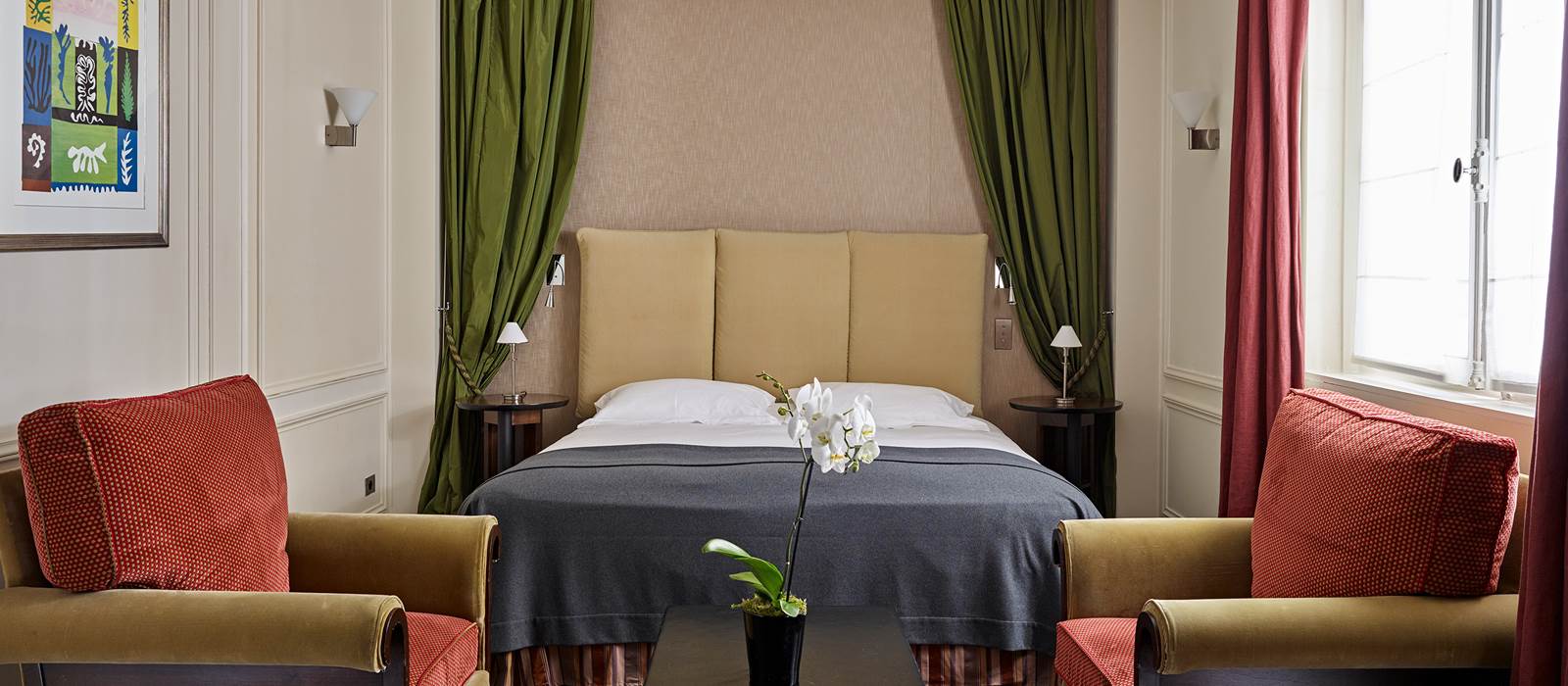 Rates at La Tremoille Hotel
Use the Booking Link Below to Get the Best Possible Rate Today
Room & Suite Category

Rates

From 295 euros during low season

Rack rate 570 euros


From 355 euros during low season

Rack rate 650 euros


From 425 euros during low season

Rack rate 730 euros


From 500 euros during low season

Rack rate 850 euros


From 725 euros during low season

Rack rate 1260 euros

Rates include all applicable taxes (except city tax), service and wi-fi internet access.
Check-in: 2.30pm
Check-out: 12.00pm
Breakfast: Continental €29 / Buffet €39 per person per day
City tax: 3.75 euros per person per day
Children: Extra beds for children under 12 are free of charge
Animals: €50 per day for small animals only
Reservations Guarantee
A credit card guarantee is required.
Cancellation policy
All cancellations should be made in writing at least 48 hours prior to arrival, otherwise a one night reservation charge will apply.