Parks and Woodlands in Paris: Get Back to Nature
8 May 2019
---
Discover Tranquil Gardens and Wild Forests on Your Next Visit
Although known as a busy metropolis, Paris has plenty of woodland, green spaces and parkland to offer peaceful respite for visitors. Even the beautiful Haussmann buildings and lively avenues can get a bit overwhelming sometimes, so take some time out in the tranquil public gardens and parks to rest, read a book or plan your next adventure.
With this guide, you can find a range of soothing green spaces close to Hotel La Tremoille, ensuring that popping out for a stroll in the fresh air, or for a spot of al fresco dining couldn't be easier.
Parc Monceau: A Park of Follies
Just a 15 minute walk from Tremoille, you'll find the 18th century Parc Monceau. This large, lush area has a gorgeous lake, many winding pathways and tracks to follow and fascinating follies to find. These statues, buildings and structures are mostly ornamental and were put in the park to imitate the English fashion of the time. The follies took such shapes as Egyptian-style pyramids, Japanese-inspired doorways and Grecian pillars.

When the Duke of Chartres commissioned the gardens in 1778, he was good friends with the Prince of Wales so wanted to honour and imitate the designs of his nation. English gardens were spontaneous, haphazard and wilder than the regimented and purposeful French equivalents of the time. The English used randomly-placed, hidden statues with overgrown vines and creepers, whereas the French had invented the box hedges and liked everything well-ordered and symmetrical – just look at the gardens of Versailles as evidence. It was always intended that these gardens would be a public area for anyone to enjoy and Parisians have been taking a turn around the flowers and fountains here for over 200 years.

Take a picnic, a blanket and some ball games to this stretch of green and in no time at all, you will feel a million miles away from the bustle of the city. Wander the crescent-shaped, Romanesque folly, go over the Chinese-inspired, brightly painted bridges and marvel at the stunning dome of the rotunda – this is truly a park where one surprise follows another.
Trocadéro: A Historic Ramble
On the North bank of the River Seine, clinging to the waterside, is the beautiful Trocadéro Park. Only 15 minutes by Metro from the hotel, it is set between the famous Eiffel Tower and impressive Trocadéro Palace. The park is an excellent example of classic French garden design – geometric, symmetrical and perfectly proportioned.
The centrepiece is a long, slim, rectangular pond with romantic water features using sculptures of horses, elephants and bulls, flanked by fountains. If you're visiting the Eiffel Tower (and how could a trip to Paris be complete without it), spend some time afterwards wandering around the refreshing water areas or sitting on the steps taking in the view as you eat lunch.

In the summer months, it is common to find people paddling in the water here as well as sprawled out on the grass, relaxing with friends. Visitors are likely to see children having water fights around the golden statues and lots of happy, laughing families at this time of year. All the while, the breath-taking backdrop of the Eiffel Tower stretches up into the heavens behind these scenes. There are ice-cream trucks, cafes and food stalls nearby - so if you need some downtime but don't want to miss out on the major sights, this is the perfect area to spend an afternoon recharging those batteries.
Bois de Boulogne: Take a Trip into the Forest
Just 15 minutes by Metro from Hotel La Tremoille is one of the most extensive and famous wooded areas in Paris: Bois de Boulogne. This epic, 2090 acre forest has every kind of outdoor landscape imaginable and once you're far into the trees, you'll forget all about the city so close around you and feel, instead, as though you have escaped to rural France.

Once used by royalty for hunting wild boar and hiding aristocratic châteaux, the bois is one of the few natural wooded areas in Paris. If it's something more rustic, wild and untamed visitors are after for a shady afternoon walk, then choose the forest instead of the more manicured parks of the city. Several lakes can be found in the forest, including one where you can hire rowboats and spend a leisurely time on the water.

If you look carefully, there are remnants of Paris' noble history all over this park – towers, music rooms, boat houses and palaces from the 17th and 18th centuries are dotted all over the woodland area. These are the remains of a period when Paris' upper classes were enjoying a time of exceptional growth and great prosperity. Buildings popped up, and the attitude was always the same – the more ostentatiousness and extravagant, the better as they illustrated France's wealth. In these secretive, secluded spots, the aristocracy under Louis XVI would get up to mischief in the pleasure gardens and swimming houses.

In the mid-19th century the forest and parklands was redesigned and opened up to the public for the first time under Napoleon III. From then until today, visitors have been welcome to use the grounds as they please, enjoying the open spaces and the flora and fauna to be found here. There are pine groves, rose gardens, pond-side restaurants, waterfalls and picturesque well-kept flowerbeds.

You'll find there are plenty of ways to breathe fresh air, hear bird calls and enjoy grass underfoot in Paris – as long as you know where to look.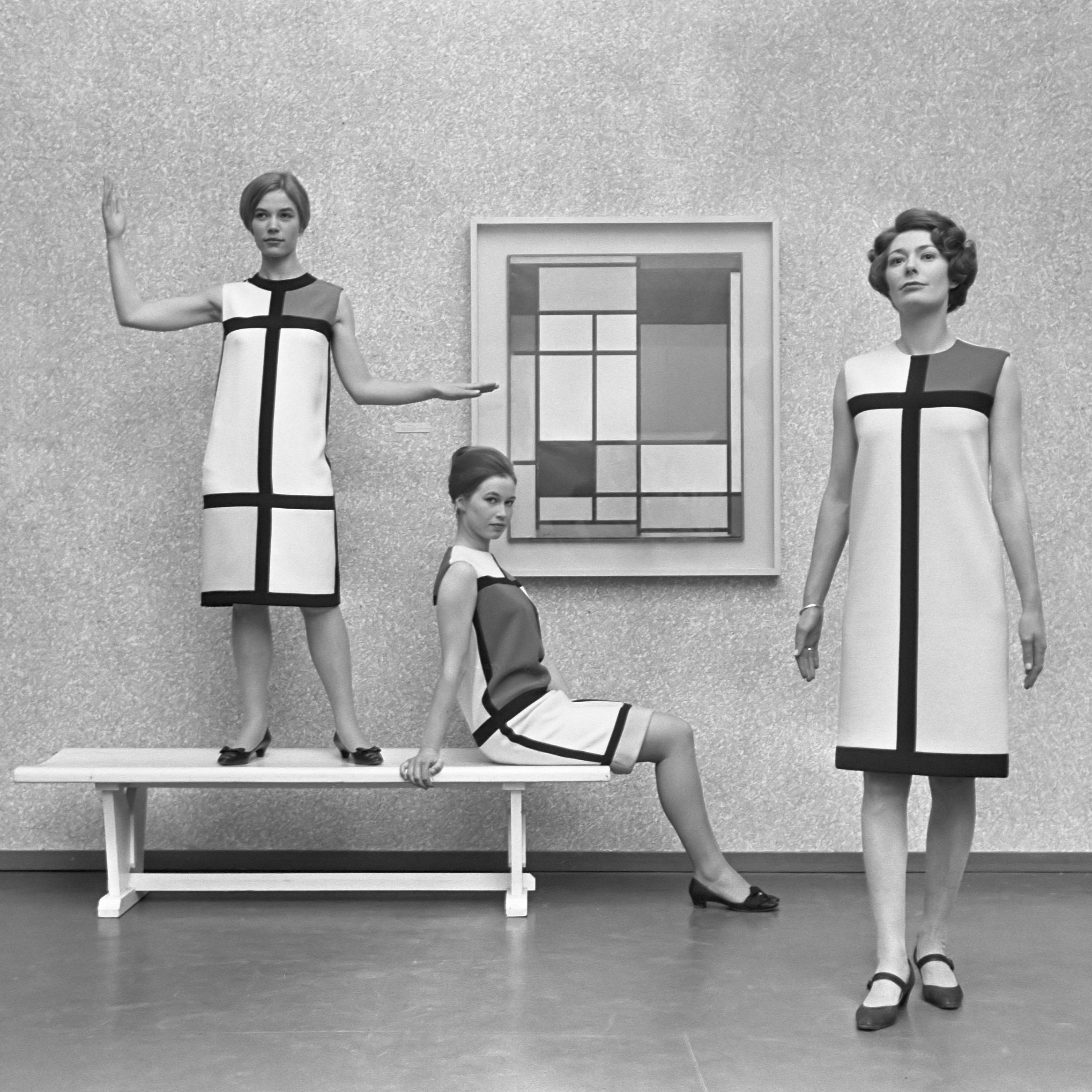 Musée Yves Saint Laurent Paris
Visit the recently opened Yves Saint Laurent museum - situated a mere 500m from Hotel de La Trémoille - and featuring over 5000 of the designer's iconic creations. Located in the historic couture house of 5 Avenue Marceau – where Yves Saint Laurent worked for the best part of 40 years. A must-see for any fashion enthusiast.
Click here for more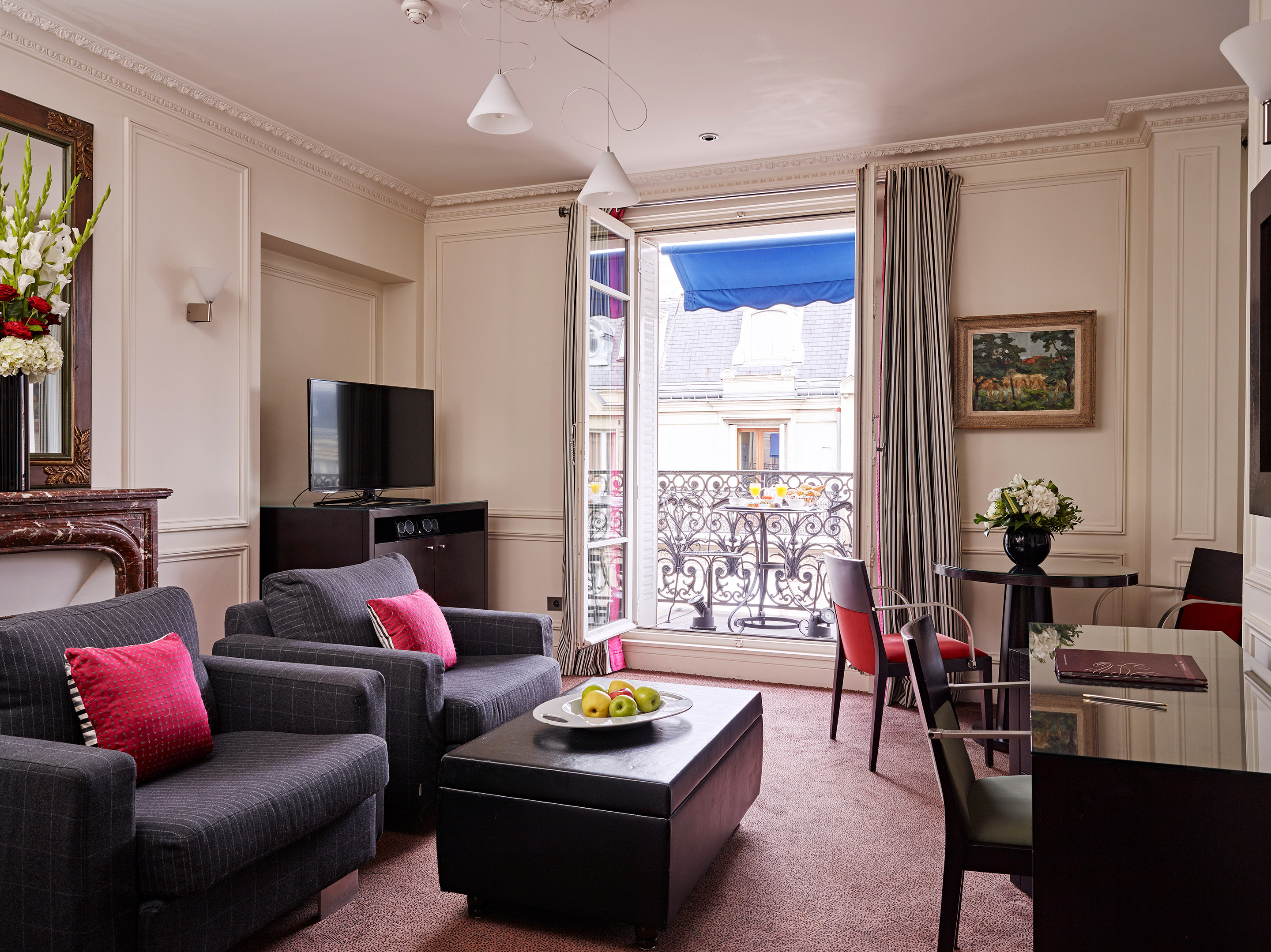 Five-Star Family Breaks in Paris
Join us for a five-star family break at La Trémoille, and relish our convenient location near leading Paris attractions, coupled with luxury family accommodation and exceptional evenings of fine-dining at our Le Louis² restaurant. Book your holiday today and see what all the fuss is about.
Click here for more