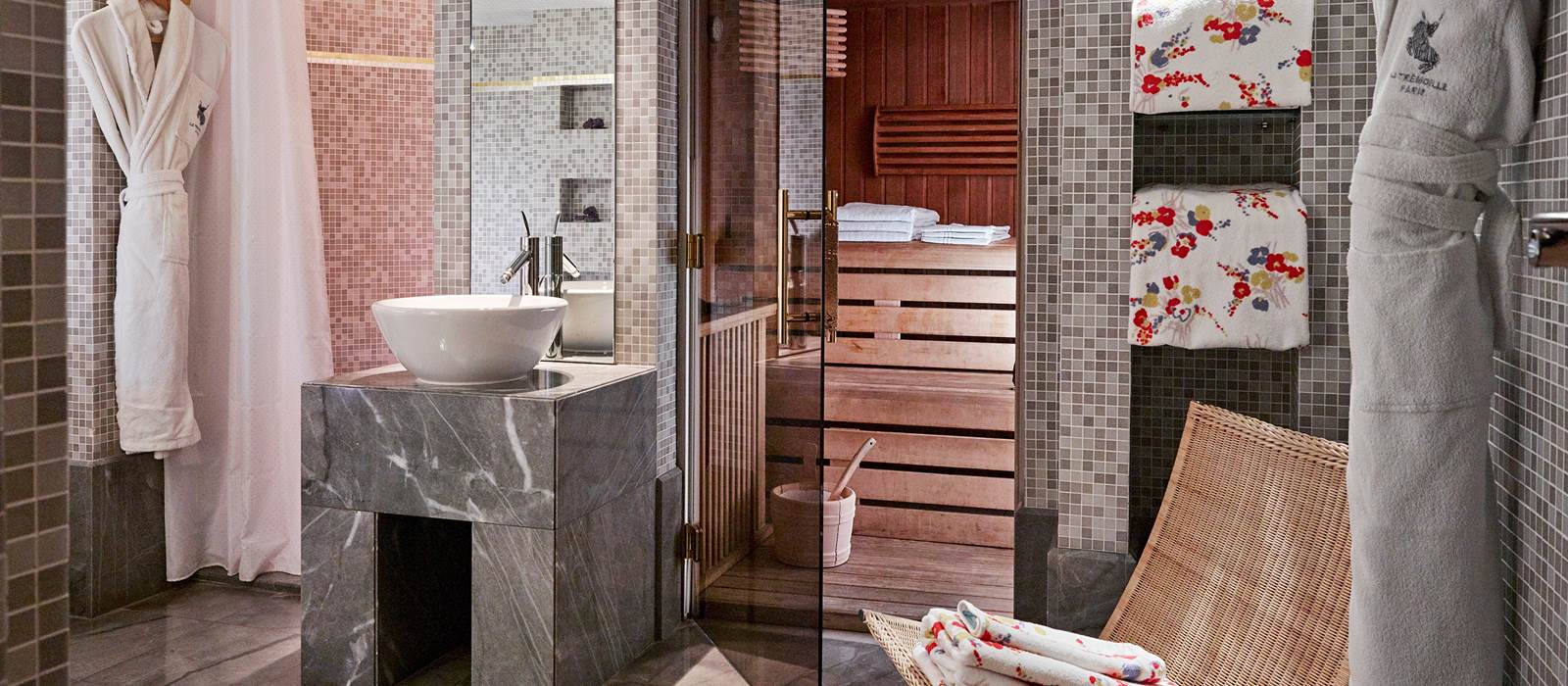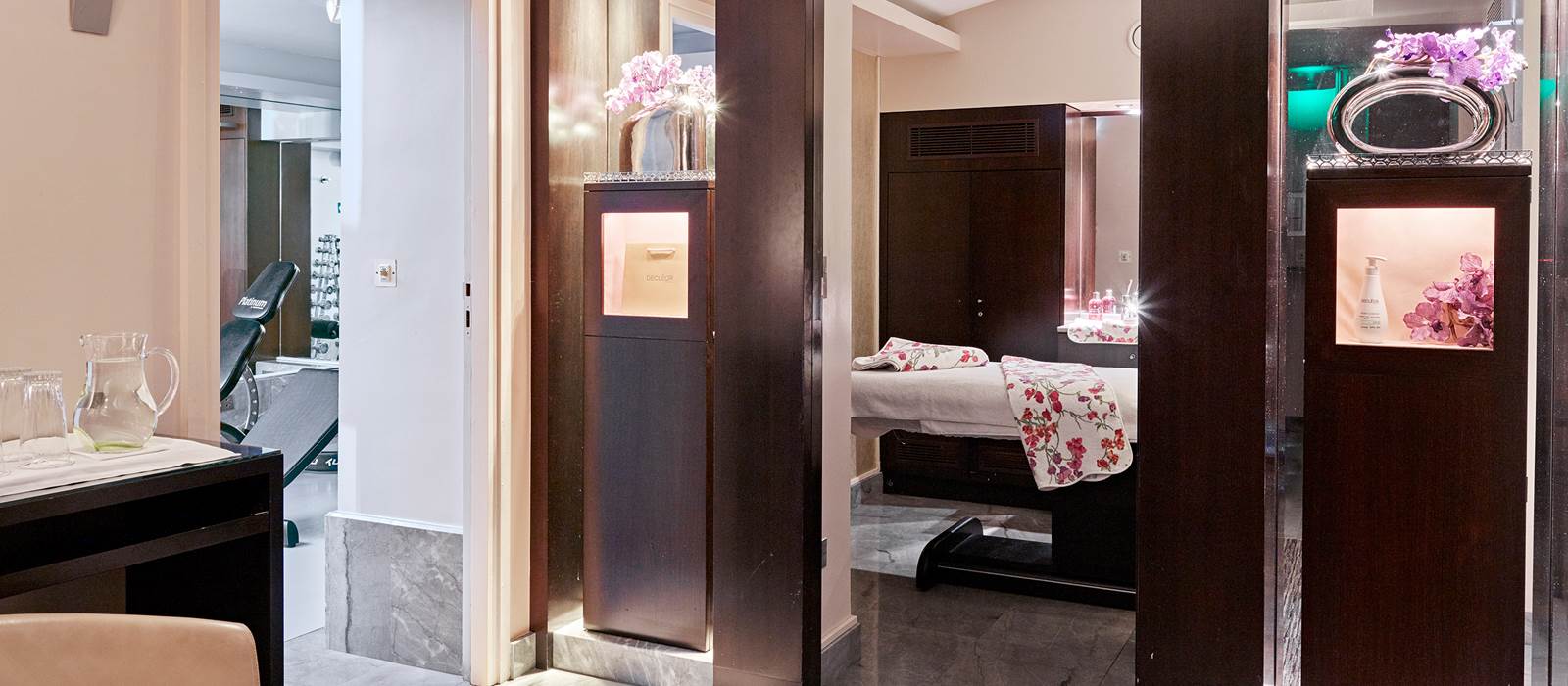 Luxury Spa at La Tremoille Hotel
Five-Star Relaxation in Paris
La Tremoille Spa, Paris Opening Times: 7am-11pm

The luxury spa at La Tremoille Hotel, Paris offers a sublime retreat in the heart of the 8th arrondissement.
Guests are free to indulge in a state-of-the-art fitness room, relaxing sauna and soothing jet showers whilst enjoying five-star breaks in our Paris boutique. In addition, our new partnership with ZEAL Cosmectics ensures a range of relaxing facial and body treatments are available to pamper and revitalise you.
Massages & Body Care in Association with ZEAL Cosmectics
In conjunction with ZEAL Cosmectic Le Tremoille's Paris spa is offering a range of stunning beauty treatments, specially tailored to your individual needs.
Treatments are available to both men and women and include:
Daishi Do facial treatments designed for your skin type… and designed to promote suppleness, vitality and a rejuvenated complexion. You can also benefit from our full anti-wrinkle treatment for visibly younger looking skin.
Beauty care, including: feet and hand beauty treatments, manicures pedicures, depilation, eye care, make-up and hairstyling.
Body care, including: aromassage, deep tissues and shiatsu massages.
Well-being treatments, including: exfoliating rituals with fruit powders, draining and stimulation leg massages.
Body care can be administered in either your bedroom, or in the spa's dedicate luxury treatment cabins.
See a full list of ZEAL Cosmetics treatments here.

Treatments can be arranged by calling +33 1 56 52 14 00 or emailing the concierge on: [email protected]