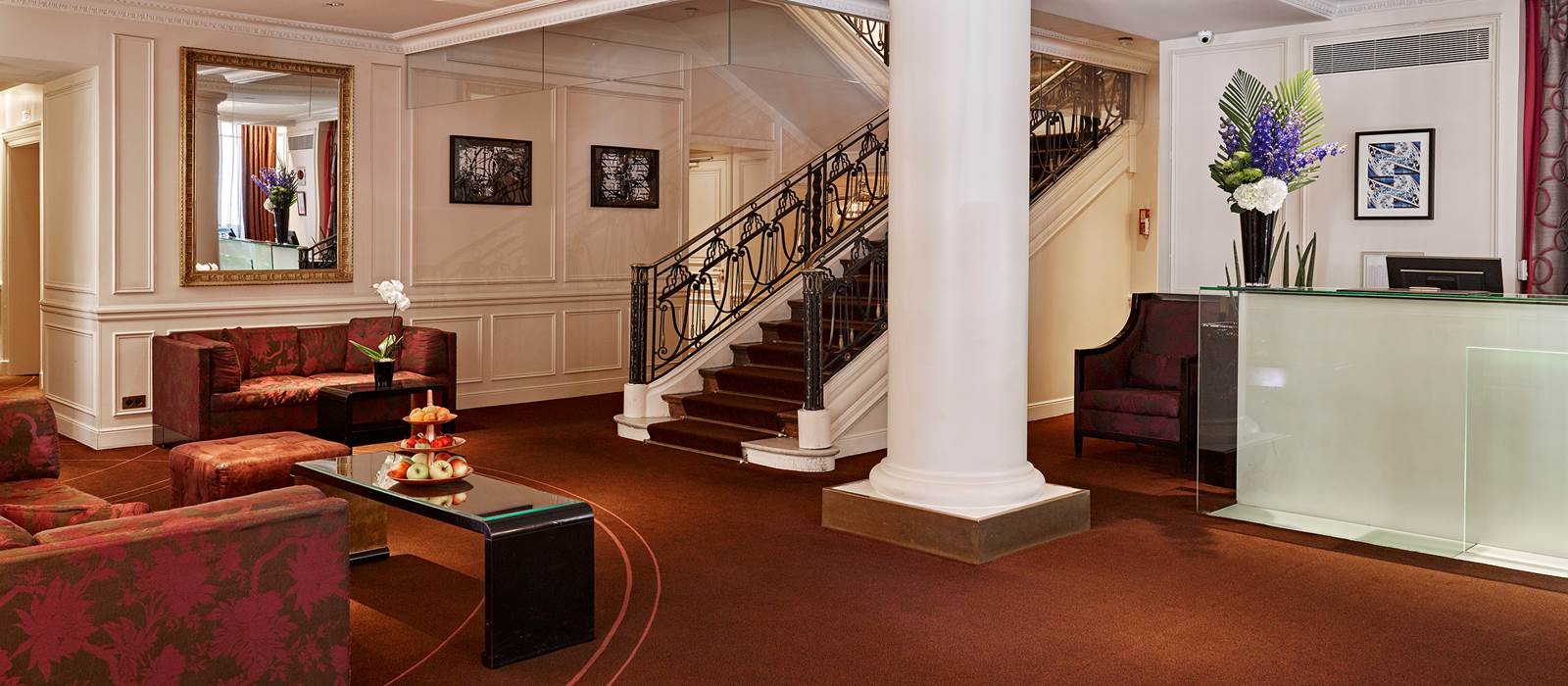 Services at La Tremoille Hotel
Luxury Amenities at our Five-Star Paris Boutique
La Tremoille Hotel prides itself on offering the highest standards of five-star amenities and services to all of our guests. From the moment you check in until you depart, we want to ensure you have the perfect stay with us here in Paris' exclusive golden triangle.
Here, in the heart of Paris' 8th arrondissement, guests can expect state-of-the-art spa facilities, world-class service... and some of the best views Paris has to offer. Steeped in rich history, this five-star boutique has been at the cutting edge of Parisian hospitality since 1925.
If there is anything that you require, that you cannot see on the below list, please don't hesitate to ask and we will do our best to accommodate you.
Concierge service 24h/24
Room Service 24h/24
Laundry
Shoe care service
Valet service
Currency exchange
Facilities for guests with reduced mobility