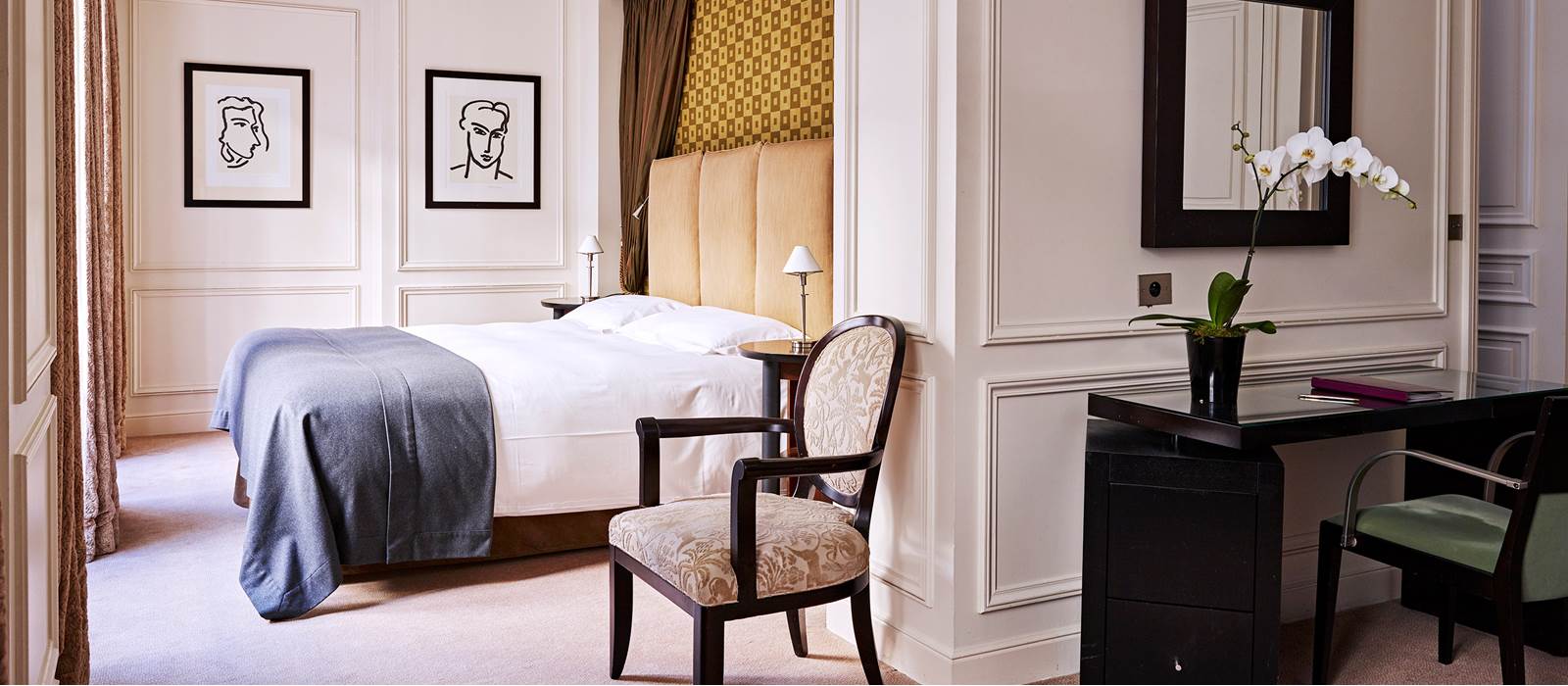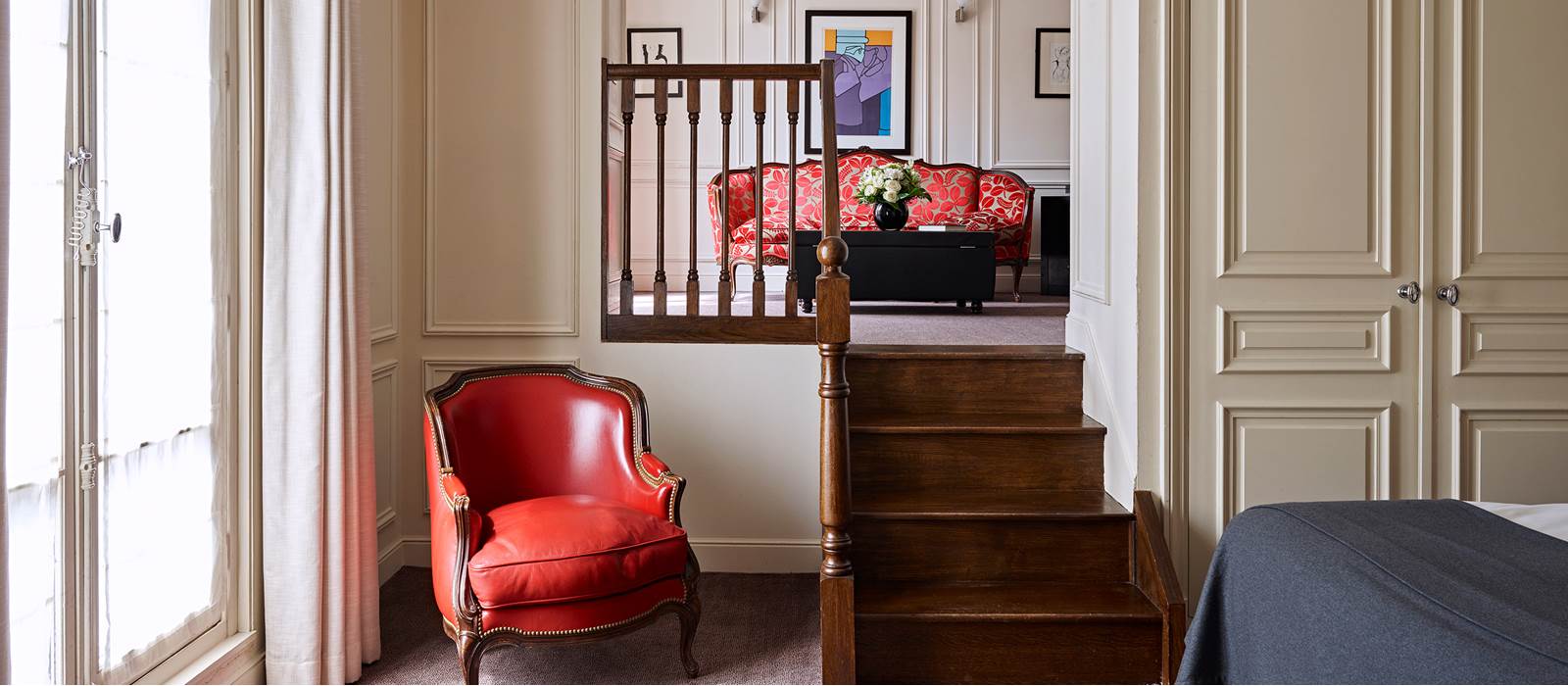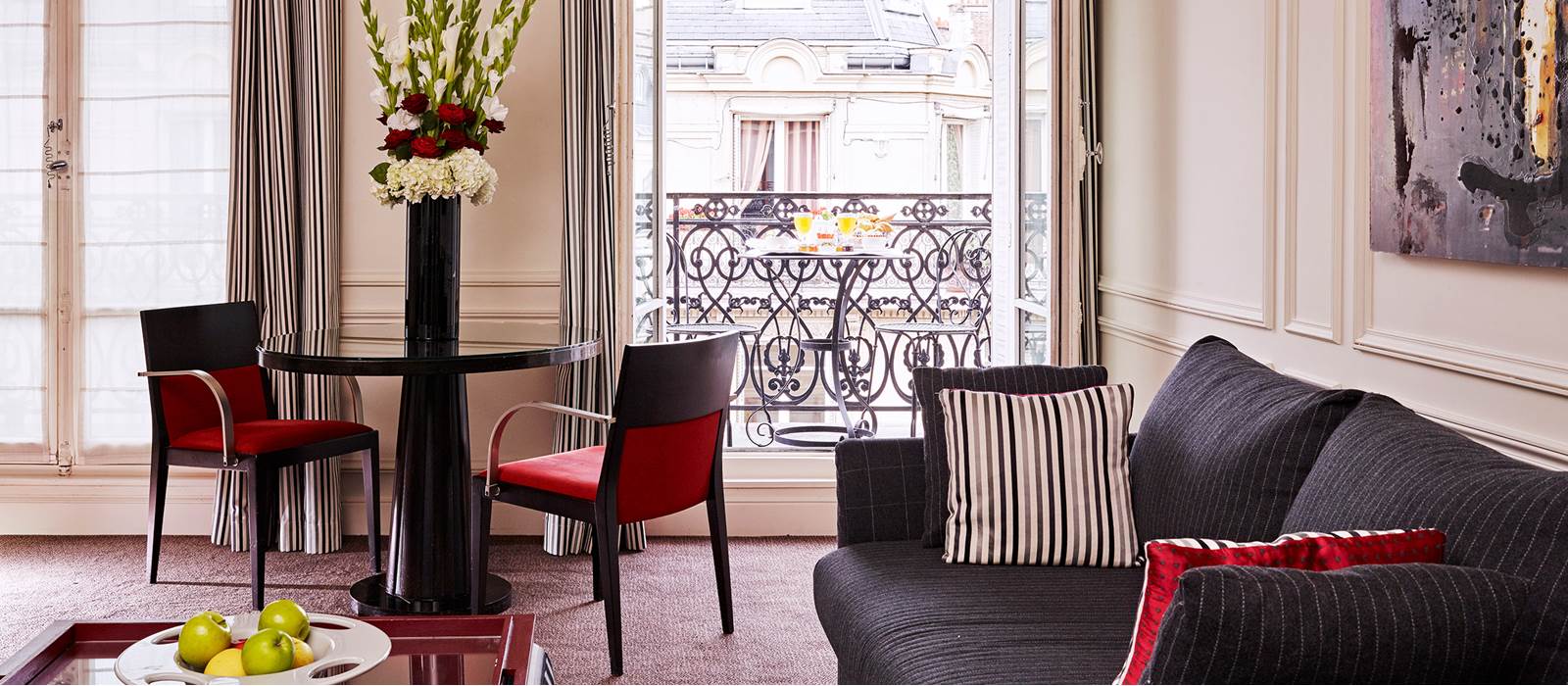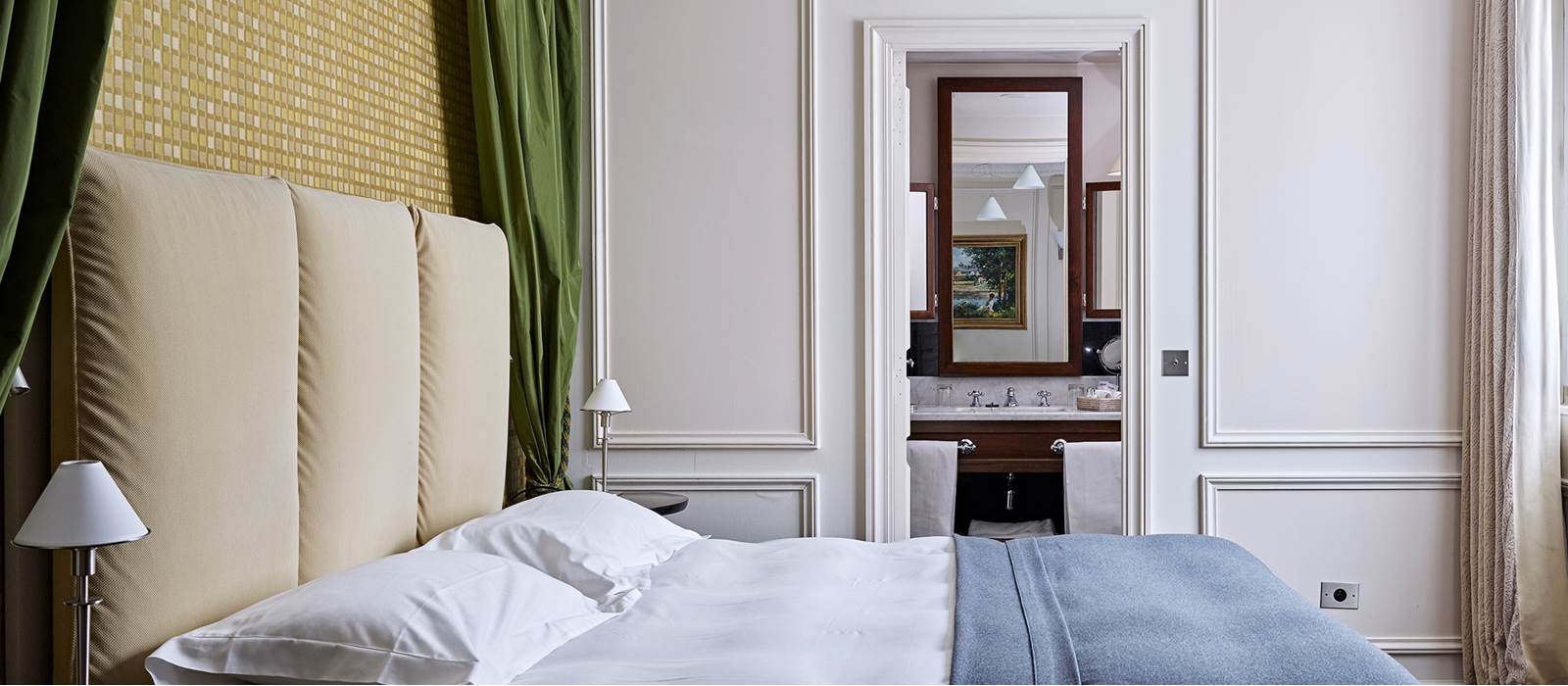 Luxury Rooms & Suites at La Tremoille Hotel
Five-Star Boutique Hotel Rooms in Paris
Step through the door into any of La Tremoille Hotel's exclusive luxury rooms or suites and you'll be transported into a boutique world of five-star charm and indulgence.
Here you will find a delicate range of decorative themes, put together using a carefully considered mixture of ochre, browns, maroons, greys and whites… whilst the deluxe designer furniture and lighting fixtures blend perfectly with the Nobilis silks.
In the bathrooms, an ingenious triptych mirror decorates the wall above the marble counters and the hand-woven basketry adds a soothing, warming touch. For additional comfort, the complete Molton Brown line of bath care products are available at your fingertips.
All rooms and suites are also equipped with a 'hatch'. This unique feature is an individual silent butler closet next to the room door, with locked corridor access for room service and housekeeping. Meals and laundry can be delivered through this hatch without disruption, leaving you to concentrate on enjoying your stay in the lap of comfort and tranquillity.
Some of the rooms and suites at La Tremoille Hotel also have private balconies or bay windows offering breath-taking views across the Paris rooftops.
Rooms & Suites are equipped with:
Air-conditioning
Sound-proofing
En-suite bathroom
Minibar
"Hatch"
Free Wi-Fi internet connection
Direct telephone line with messaging service
Flat screen televisions, radio, satellite channels, video-on-demand
Safe
Heated trouser press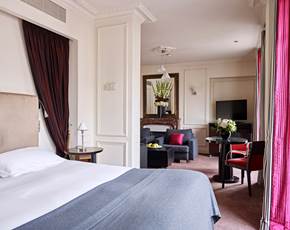 Junior Suite
Junior Suite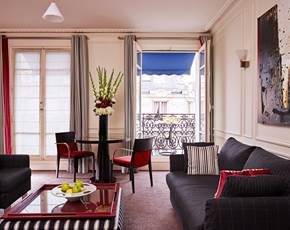 One Bedroom Suite
One Bedroom Suite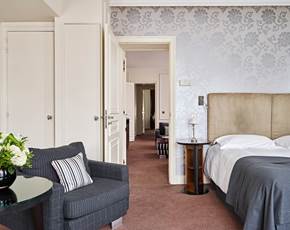 Two Bedroom Suite
Two Bedroom Suite