Valentine's Day in the City of Love
7 December 2017
---
Relish the Romance of Paris with a Five-Star Stay at La Trémoille Hotel
Step inside La Trémoille this Valentine's Day and relish in relaxing spa treatments, exceptional fine-dining, and charming five-star accommodation. Then step outside and immerse yourself in the City of Love, as our premium Paris location places you just minutes from enthralling evenings of entertainment, Eiffel Tower Tours, and scenic moonlit strolls within the world's most romantic city.
Romantic Rooms & Suites at La Trémoille Hotel
Step through the door of any of our luxury accommodation and discover a boutique world of five-star charm and indulgence. Here you will experience deluxe designer furniture; with each room decorated carefully with a considered blend of delicate maroons, browns, greys and whites to complement characterful artworks and silk embellishments.
In the bathrooms, marble counters and amiable hand-woven basketry add a soothing, warming touch; with luxury Molton Brown bath products available at your disposal to get you looking and feeling your best.
Most accommodation at La Trémoille also boasts private balconies or bay windows, providing picturesque panoramas over a patchwork of rooftops; and nowhere more so than in our suites - where stunning views are accompanied by spacious living areas, to deliver exceptional luxury in the heart of Paris.
Luxury La Trémoille Spa
Those in search of relaxation need look no further than our luxury retreat at La Trémoille. Comprising a state-of-the-art fitness suite, soothing sauna and revitalising jet showers, you are invited to indulge in our five-star facilities throughout the duration of your stay.
In collaboration with aromatherapy skincare experts Decléor, a comprehensive range of relaxing facial and body treatments are also on-hand to pamper and revitalise this Valentine's Day; with all treatments tailored to suit your individual needs, using only nature's purest and most potent active ingredients.
A Valentine's Day Dinner to Adore
Step inside Le Louis² this Valentine's Day and surround yourself in sophisticated décor and intimate atmospheres, as you embark on a toothsome tour of the continent, courtesy of culinary maestro Fabrice Debois.
Using only the freshest produce, Debois has perfected a classically-inspired, contemporary-infused carte du jour; taking flavours from across Europe to deliver a mouth-watering menu of alluring apéritifs, slowcooked meats, freshly-caught seafood, and heavenly sweet-treats. But for Valentine's Day you can expect all of this and more, as our in-house virtuoso strives to create an unforgettable fine-dining experience.
Alternatively, guests can also savour in gourmet treats and refreshing alcoholic beverages from the comfort of your room, with staff on-hand to provide round-the-clock room service, delivered via a privacy hatch!
Five-star wining and enjoyable evenings of socialising also await at Lounge Louis² - where master mixologists are at one's disposal to find your new favourite tipple, to be savoured in seductive surroundings.
Enthralling Evenings of Entertainment
After dinner, it's time to don your evening attire as you embark on a cultural exploration of the city - embodied nowhere more so than in Paris' famous theatres, opera houses, classical concert venues and cabaret clubs.
One such Valentine's Day spectacle awaits within the iconic Art Deco Théâtre des Champs Elysées, where visitors can delight in Francis Poulenc's thrilling Dialogues des Carmélites - as you join Blanche de la Force amid the terror and turbulence of France in 1789! The rest? You'll simply have to discover for yourself. But be warned, Poulenc's insight into revolution-ravaged Paris concludes with one of opera's most shocking finales!
Moonlit Strolls & Eiffel Tower Tours
Simply relishing moonlit strolls among illuminated landmarks, cobbled streets and gas-lit lanes is the perfect way to experience Paris at its most alluring; with several such saunters departing directly from La Trémoille!
After exiting the hotel, beauty abounds in all directions; where to the north, the tree-aligned Avenues of Montaigne and Champs-Elysées unveil rows of ornate boutiques, home to the world's most desirable fashion houses. Before arriving you in Place de la Concorde, beneath the immense, illuminated Luxor Obelisk. From here, Jardin des Tuileries is reachable in just steps; where a walk through the fountain, pond and sculpture-filled greenery will eventually bring the iconic - and brightly lit - Louvre Pyramid into view.
To the south, a scenic stroll towards the Seine, crossing at Pont de l'Alma and continuing south, will take you to the foot of the Eiffel Tower. Imposing enough from the ground, journey to the top of Gustave Eiffel's 324m wrought-iron lattice to see breathtaking vistas over a twinkling Paris - made all the more alluring with a glass of fizz from the Champagne Bar!

Join us for Valentine's Day in the City of Love
Are you ready to relish in the romance of Paris this Valentine's Day? Book your five-star star stay at La Trémoille today, and enjoy the ultimate romantic getaway for two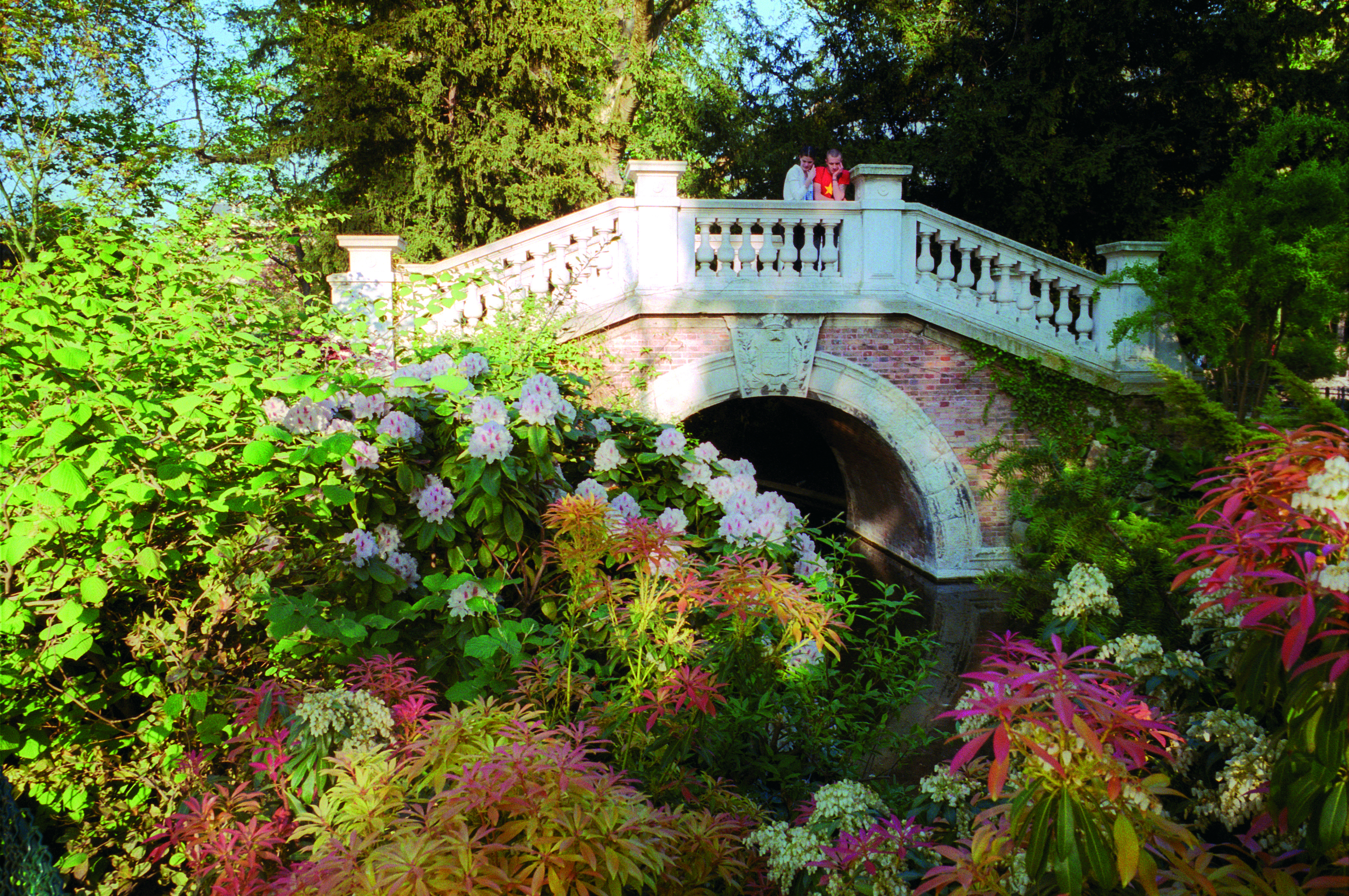 Parks and Woodlands in Paris: Get Back to Nature
Although known as a busy metropolis, Paris has plenty of woodland, green spaces and parkland to offer peaceful respite for visitors. Even the beautiful Haussmann buildings and lively avenues can get a bit overwhelming sometimes, so take some time out in the tranquil public gardens to rest, read a book or plan your next adventure.
Click here for more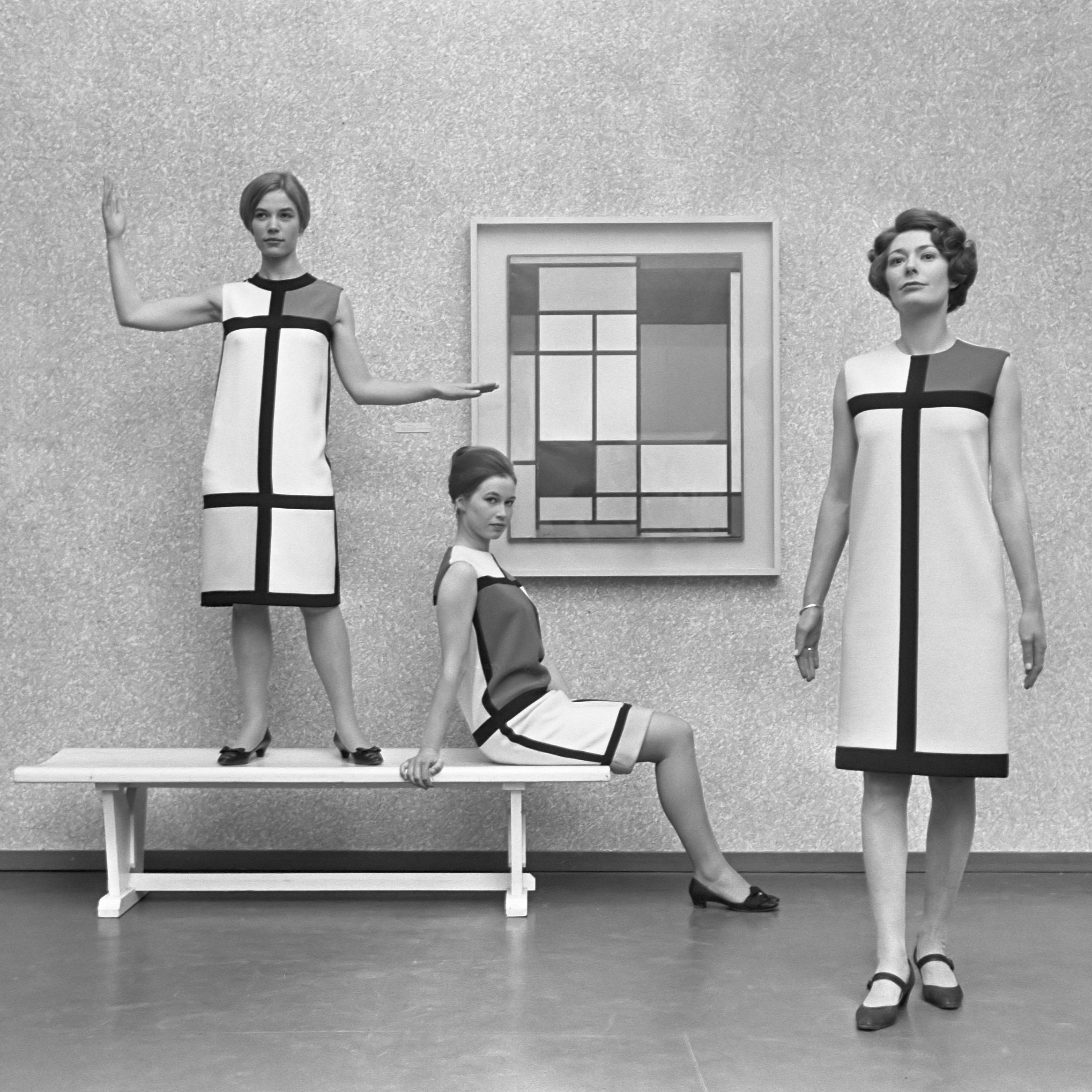 Musée Yves Saint Laurent Paris
Visit the recently opened Yves Saint Laurent museum - situated a mere 500m from Hotel de La Trémoille - and featuring over 5000 of the designer's iconic creations. Located in the historic couture house of 5 Avenue Marceau – where Yves Saint Laurent worked for the best part of 40 years. A must-see for any fashion enthusiast.
Click here for more